Episodes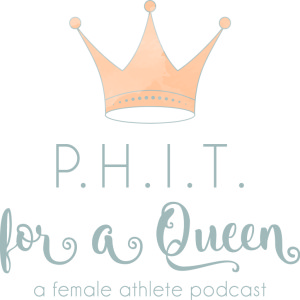 Friday Nov 16, 2018
Friday Nov 16, 2018
 Was I only Fast because I was Anorexic? Messages in Sport with Kara Bazzi
 Kara shares about the messages in the sport world that are prominent that can be challenging for athletes who are at risk for eating disorders. She also shares her journey of recovery, transitioning out of collegiate running and developing a healthy relationship with sport.  
Kara shares her journey of being a Div I athlete and struggling with an eating disorder, her recovery and how this drew her to where she is now, Co-Founder and Clinical Director of Opal Food and Body Wisdom
Thinner is better is a message that is still prominent in the athlete world. The power of silence that takes place with coaches and teammates can contribute to the continuance of this message.
Perfectionism vs Excellence. That we can really desire to perform well and try hard but what are we going to do with the outcome. With perfectionism, there is more focus on the outcome than the process.
Kara discusses exercise in eating disorder treatment and how Opal addresses working with the athlete in recovery.
So You Know She is Legit….
Kara is a licensed Marriage & Family Therapist who has been focusing her work on the treatment of eating disorders since 2002. Kara has strong local ties; having graduated with honors from the University of Washington with a degree in psychology and her Master's Degree in Marriage & Family Therapy from Seattle Pacific University. She and Julie Church, RD founded the Eating Disorder Program at the Seattle Pacific University's Counseling Center, a multidisciplinary program that offered comprehensive care for the undergraduate student population. From 2004 to 2011, Kara was in private practice offering individual, family, couple, and group outpatient therapy. She is an approved supervisor through the State of Washington, a Certified Eating Disorder Specialist, and a member of National Eating Disorders Association, International Association of Eating Disorder Professionals, and the Academy for Eating Disorders.
One of Kara's passions and interests is working with athletes. As a former University of Washington cross country and track athlete, she continues to compete in sports, both as a passion and also to stay connected with the athletic mindset and lifestyle. She has developed the Exercise + Sport program at Opal to ensure that clients relationship to sport and exercise is an integral part of their treatment.
To Connect with Kara:
https://www.opalfoodandbody.com/
The Appetite Podcast