Episodes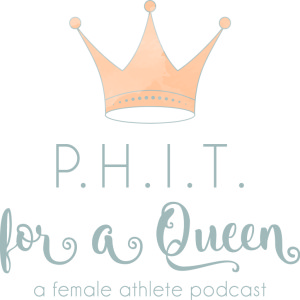 Friday May 24, 2019
Friday May 24, 2019
Josh Wolf shares on PHIT for a Queen why "he loves coaching and how the real coaching comes when looking outside the lines"
You have to reframe your brain, reframe your friendships
My biggest weakness of addictive behavior became fulfilled when I became a triathlon athlete.
You are never too old to start something you are passionate about
Found that once you have found that feeling of understanding it couldn't get any worse you know what is coming next.
Found that pushing the limits helped him translate into other aspects outside of triathlons
Found coaching was a great way to instill this in others
The biggest thing I do as a coach is finding what they need from me and then bring that out of them- real coaching comes when looking outside the lines.
Mindset is an opportunity and the opportunity to always shape our thoughts.
Finding how each of his athletes needs to be talked to. 
Josh Wolf is a father, successful endurance coach, speaker and 7 time USA Triathlon All American and 6-time Ironman World Championship Qualifier.  He specializes in reframing mindsets allowing us to achieve what we once thought was impossible. 
Where you can find more information on how to join the Wolf pack:
Josh Wolf
Head Endurance Coach 
816.668.2677