Episodes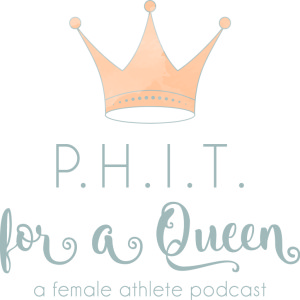 Friday May 17, 2019
Friday May 17, 2019
 Jon Hereth of Summit Rehab shares "Why your feet are like your car- biomechanics, capacity, and maintenance." on PHIT for a Queen.
The brain uses the foot to figure out where the body is in space.
The foot is responsible for sensory input
Biggest foot injury: plantar fasciitis, Achilles tendonitis, bunions
The foot is prone to injury due to repetitive doing things right or poorly
Learning biomechanics to allow your joint to handle more stress.
Build your capacity and good position to handle the stress.
Learn how to help your body be able to handle the stress as well.
Toes should be the widest part of the foot. Our footwear can work against this to create short-foot.
Foot self-care starts with getting your intrinsic muscles working, spacing the toes
 Jon Hereth PTA Jon graduated from MCC-Penn Valley and became licensed as a Physical Therapist Assistant in 2009. He currently treats patients and is the assistant administrator at Summit Rehab in Lee's Summit, MO. Professionally, Jon's interests include sports and orthopedic physical therapy, injury prevention, chronic pain, and following a movement-based approach popularized by the works of Gray Cook, Charlie Weingroff, Dr. Vladimir Janda and Dr. Stuart McGill. As a therapist and athlete, Jon enjoys looking at the mechanics of human movement in order to help patients achieve maximum performance in their own lives. An active strength athlete and highland games competitor, Jon has become one of the "go-to" rehab specialists for strength and barbell sports across the area.