Episodes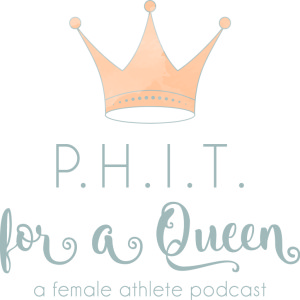 Friday Feb 22, 2019
Friday Feb 22, 2019
            Isabel Foxen Duke shares on PHIT for a Queen            
Her first diet was as a child encouraged by her pediatrician from that point felt she was always in a dieting cycle.
Finally, after years went to treatment for binge eating learning that binges are caused by dieting.
The constant pursuit was the problem in itself.
We must separate health from weight. Making a wellness mask for vanity.
There is NO evidence that larger bodies cause chronic illnesses.
"Blaming poor health on fatness is like blaming lung cancer on yellow teeth" Linda Bacon
Culturally we have given people the opportunity to make dieting a moralistic value.
We now know that dieting leads to bias thus making weight a status symbol
Stop saying healthy when you mean skinny
Trying to lose weight by dieting is like trying to win money with the lottery
Most people that have lost weight on a diet have had some rebound.
We must address our own weight bias
I was taught to fear weight gain and thin was rewarded
Prioritize mental health as part of your health equation!
My mental health is avoiding the judgment of my food and body.
Be sure to follow Isabel at: How To Not Eat Cake, can be found at www.isabelfoxenduke.com and you can watch her free video training series at www.stopfightingfood.com.  
So you know she is legit:
Isabel Foxen Duke is the Creator of Stop Fighting Food—a free video training program for women who want to "stop feeling crazy around food." After years of trying to overcome emotional eating, binge-eating and chronic weight-cycling through "traditional" and alternative approaches, Isabel discovered some radical new ways to get women over their "food issues" once and for all—not just by shifting the mindsets of individuals, but by challenging the dominant diet culture as a whole. A fixture and thought-leader in the greater body-positive movement, Isabel has been featured in the Huffington Post, Elle Magazine, XOJane, and has been praised by Ricki Lake