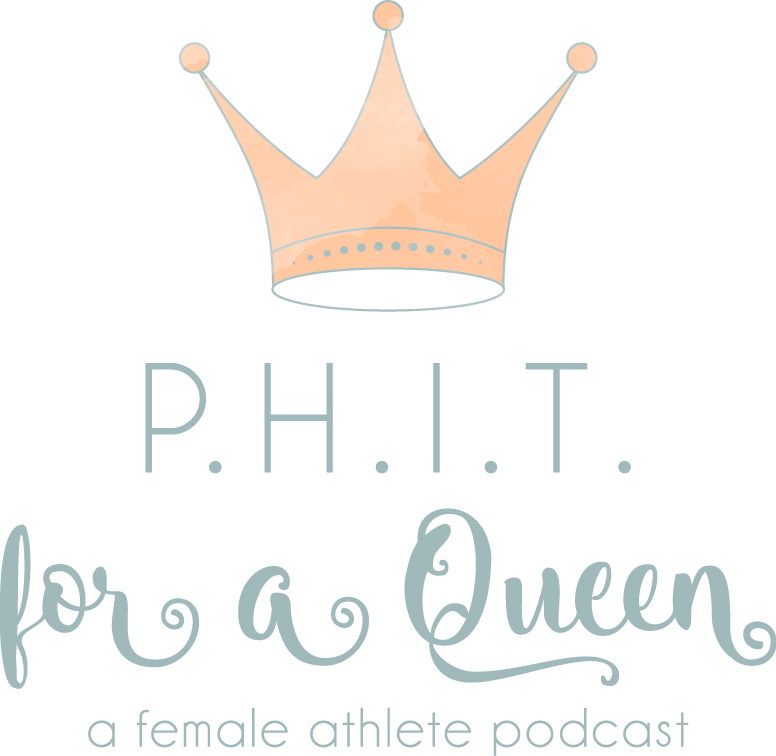 Dr. Donna Duffy dives into the impact of concussions on females, how women and girls present and recover differently, and how much we still don't know about this injury in sport.
* You get a concussion when you have a blow to the head and body that causes your brain to move back and forth in your skull. Your brain can have different reactions when this happens, there is disruption there and this can be a concussive experience. Body blows can also cause a concussion.
* The HPA axis is something that can make a concussive experience different for women and girls. Progesterone and estrogen are released when from the HPA axis when the brain sustains trauma, and this is a hugely under-researched topic.
* The disruption from the concussion can cause these hormones not to produce and secrete like they are supposed to.
* Dr. Duffy is interested in sub-concussive trauma; trauma to the brain that does not result in immediate symptoms such as dizziness, confusion, nausea, loss of consciousness. Sub concussive trauma is not something that disrupts play or your regular activities.
* Most athletes know how to work around the assessment of a concussion to go out and return to play.
*Some researchers believe that women present stronger or more exaggerated symptoms, and they take longer to recover. Dr. Duffy argues that there is some bias in some of the research and literature and how it has been written in terms of female concussions.
You Know She is Legit:
Dr. Donna Duffy has a joint appointment at the University of North Carolina at Greensboro (UNCG)-Donna is an Associate Professor in the Department of Kinesiology (KIN) and a Director in the Center for Women's Health and Wellness (CWHW) in the School of Health and Human Sciences. Donna completed her Ph.D. in the Department of Kinesiology at UNCG in 2007. Prior to coming to UNCG, Donna completed her B.S. and her M.Ed. at Boston University in Boston, MA. Donna has graduate faculty status at UNCG where she teaches in the Athletic Training Program and the Ed.D program. Donna also coordinates the undergraduate Sport Coaching Minor in KIN. Donna has an active research agenda called the Female Behavior and Recovery after Injury and Neurotrauma (BRAIN) Project, focused on neuroendocrine function and dysfunction in female athletes after a concussion, as well as the cognitive and neuromotor consequences of a concussion. Donna is also involved with research projects in the Virtual Environment for Assessment and Rehabilitation Laboratory (VEAR) under the direction of Dr. Chris Rhea at UNCG, where she is focused on neuromotor function and changes of female athletes before and after a concussion. In addition, Donna collaborates closely with Dr. Jenny Etiner, Dr. Laurie Wideman, Dr. Scott Ross and Dr. Will Adams at UNCG. Donna also has research collaborations with many faculty and clinicians outside of UNCG including the Female Athlete Program at Boston Children's Hospital, the CTE Center in the School of Medicine at Boston University, Gaelic Games for Girls at University College Cork, in Cork Ireland and with various community organizations including, Greensboro Roller Derby, PINK Concussions, the Girls Athletic Leadership Schools in Denver and Girl Fit in Newton, MA. Donna is the Research Consultant for PINK Concussions and serves on their Board of Advisors. Donna also holds a Research Scientist position under Dr. Kate Ackerman at Boston Children's Hospital and Donna was a Visiting Research Scientist in the Department of Neurology and the CTE Center in the School of Medicine at Boston University. Donna is on the Board of Directors at the Women's Resource Center in Greensboro, NC and serves as the Managing Editor of the Women in Sport and Physical Activity Journal. Donna's research on female athletes and head injuries has been published in several peer-reviewed journals and Donna was recently quoted in the NY Times on her work related to female athletes and concussions and has been a guest on several podcasts.
How to Connect and work with Dr. Donna Duffy:
UNC Greensboro Center of Women's Health and Wellness
https://hhs.uncg.edu/cwhw/faculty-staff/
https://www.pinkconcussions.com/