Episodes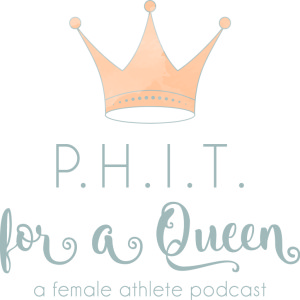 Friday May 03, 2019
Friday May 03, 2019
The healthcare system has done a disservice with the recovery of the female athlete.
  Dr. Somers discusses how the gender biases of the female body, sports injury and how we recover is detrimental and harmful. She shares all that she has learned about physical therapy of the female athlete.
* Confessions of a PT: Dr. Somers shares her journey of becoming a PT, why she wanted to specialize in the female athlete and how the healthcare system has done a disservice to the recovery of the female athlete.
* Dr. Somers addresses the subtle gender biases of the biomedical model, such as the language we use to describe a woman's body, and how she came to have an injury as harmful and untrue.
* Dr. Somers believes good physical therapy means that the client is in charge of their body, and instead of listening to others saying what the right thing is, let them know that they can decide what is good for them or not. The science backs up this technique.
* We know that pain itself is not dangerous and those recovering from an injury are scared of it, understandable. The reality is pain is experienced by all human beings and instead of avoiding it how can we build the confidence of moving forward with it. The client can draw the lines of pain.
You Know She is Legit:
Dr. Ellie Somers is a physical therapist, performance coach, writer, athlete, and owner of Sisu Sports Performance & PT in Seattle, WA. She obtained her Doctor of Physical Therapy degree from Saint Louis University where she also played collegiate soccer. Ellie has been a physical therapist for 10 years and specializes in work with female athletes, with a particular focus on runners and sporting athletes. She believes in keeping athletes from becoming medicalized and actively seeks to help athletes find a plan to get them to where they want to be in a way that works for them.
How to Connect with Dr. Somers:
https://sisuperformancept.com/drelliesomers
Instagram: drelliesomers
Facebook: @sisuperformancept
Twitter: @drelliesomers
Confessions Blog Post by Dr. Ellie Somers
https://sisuperformancept.com/blog/2019/1/3/physical-therapist-confessions