Episodes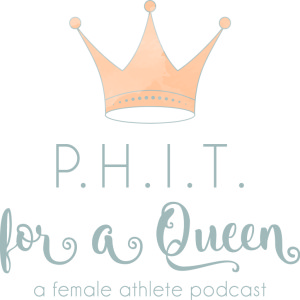 Friday Oct 19, 2018
Friday Oct 19, 2018
Dr. Lonnie Sarnell tackles the world of mental health issues in sports, particularly performance anxiety and the overlap between anxiety and disordered eating.
* Athletes are humans and struggle with mental health issues! The thoughts around mental health and anxiety are that if we struggle with it it's a personal failing versus something that is extremely prevalent and can be treated. Lonnie tackles myths around mental health in the sports world.
* The average delay between onset symptoms of mental illness and intervention can be 8 to 10 years.
* We need a little anxiety to help with motivation and performance but when anxiety and stress lead to suboptimal performance, that's when it can become a problem.
So you know she's legit:
Lonnie Sarnell, Psy.D. is a licensed clinical psychologist who provides clinical and sport psychology services to adolescents and adults. Dr. Sarnell has experience working with a wide range of concerns, including anxiety, depression, academic stress, life transitions, eating disorders, and relationship concerns. Dr. Sarnell specializes in peak performance and anxiety management. She has worked with athletes at all levels, including high school, college and professional athletes. Dr. Sarnell completed her B.A. in psychology at Yale University, where she played as a goalie on the Division I women's lacrosse team. Dr. Sarnell received her Psy.D. in clinical psychology with a concentration in sport-performance psychology from La Salle University, where she provided sport psychology services within the athletic department. She completed a pre-doctoral internship and post-doctoral fellowship at the University of Delaware's Center for Counseling and Student Development, where she consulted with Student Services for Athletes and provided sports psychology and personal counseling services for students. Dr. Sarnell's post-doctoral specialization areas were performance anxiety and eating disorders. From 2013 – 2016, Dr. Sarnell worked at the Metropolitan Center for Cognitive Behavior Therapy, a private practice on the Upper East Side of New York City that specializes in the treatment of anxiety.
Connecting with Dr. Sarnell: