Episodes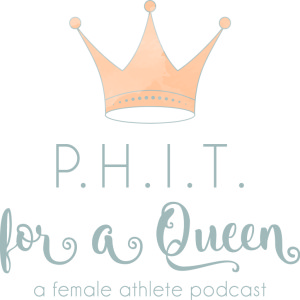 Friday Jan 11, 2019
Friday Jan 11, 2019
By day I am a doctor, by night I am getting my hands-on any outdoor adventure.
Saw a gap in the care of the health of the female athlete.
Found she was able to blend her experience with medical complication secondary to disorder and issues seen within athletic population specifically female athlete.
Trying to change the culture of amenorrhea being a natural consequence. The loss of a menstrual cycle is a RED flag! For every year without a menstrual cycle, you can lose 2% bone density
Debunks why birth control is not beneficial at protecting or rebuilding bone.
Is this an athlete with a good strong heart or an athlete under fueling causing a "starved" heart?
Feels there has been a great effort to get the word out on RED-S
Under fueling in sport doesn't just happen in females.
Only 37% of physicians in a survey could identify the components of the female athlete triad.
In any medical system many times you have to advocate for yourself.
Where you can find Dr. Rosen:
So you know she is legit:
Dr. Rosen is a board certified in internal medicine and eating disorders expert physician at the Gaudiani Clinic. Dr. Rosen is the former assistant medical director of the ACUTE Center for Eating Disorders at Denver Health and has trained and worked with Dr. Gaudiani for over five years. She is excited to expand her care to outpatient medicine and get to know her patients over a longer course of time.
Dr. Rosen graduated summa cum laude from Wake Forest University and attended medical school at the University of Florida where she was a member of Alpha Omega Alpha Honor Medical Society. She moved to Colorado to complete her internal medicine internship and residency at the University of Colorado School of Medicine where she has been an assistant professor for the past six years. While at ACUTE, Dr. Rosen was honored with numerous awards in recognition of her compassionate medical care, collaboration, and mentorship. Additionally, she contributed to multiple peer-reviewed publications, blogs, and presentations.
Dr. Rosen is recognized as a certified eating disorders specialist (CEDS) by the International Association of Eating Disorders Professionals (iaedp) and joins Dr. Gaudiani as one of a very small number of internal medicine physicians with this distinction. Dr. Rosen is also a member of the Academy for Eating Disorders (AED), the Society of Hospital Medicine, and the American College of Physicians.
Dr. Rosen is passionate about working with recreational and professional athletes with eating disorders or disordered eating and exploring all aspects of Relative Energy Deficiency in Sport (RED-S, formerly known as Female Athlete Triad). In conjunction with working with athletes, Dr. Rosen enjoys treating bone density health issues such as osteoporosis and osteopenia, in addition to working with individuals with regard to their reproductive health. Dr. Rosen recognizes having a doctor with eating disorders expertise is far too uncommon and is excited to be an advocate for patients who are often misunderstood or not heard in the outpatient medical world.
In her spare time, Dr. Rosen loves being outdoors, traveling, and spending time with her husband and dog, Archie.