Episodes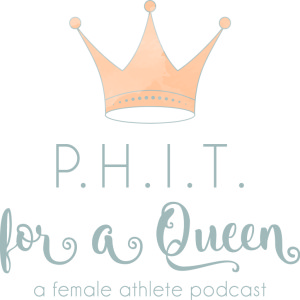 Friday Nov 30, 2018
Friday Nov 30, 2018
Dr. Anita Johnston shares "How stories allow us to have our aha moments to create new neuro pathways" on PHIT for a Queen.
We have evolved from an over emphasis of goal oriented culture vs emotional oriented
Our lives out of balance gets played out in food, & our bodies.
We are taught to disregard our instincts and intuitions.
Emotions are energy in motion.
IT is the suppression and inappropriate expression of emotions that cause damage.
Food gives us the illusion of control.
Writing came as a way to bridge storytelling with a way to explain the complexities of eating disorders.
Shares how you can learn to imagine how to sort understand your bodies' needs (Tank A) versus your emotional needs (Tank B).
Where you can find Dr. Johnston and learn more about her words of wisdom:
Anita Johnston, Ph.D., is a psychologist, storyteller, and author of Eating in the Light of the Moon: How Women Can Transform Their Relationships with Food Through Myth, Metaphor, and Storytelling, which has been published in six languages.
She has been working in the field of eating difficulties and body image distress for over 35 years and is currently the Clinical Director of 'Ai Pono* Hawaii which has a residential treatment program in Maui and outpatient eating disorder programs in Honolulu and the Big Island of Hawaii.
She is the co-creator of the Light of the Moon Café, an interactive e-course, women's circle, and online "workbook" for Eating in the Light of the Moon.
Dr. Johnston provides virtual individual consultations and conducts workshops around the world. She is best known for integrating metaphor and storytelling into her training as a clinical psychologist to explain the complex issues that underlie struggles with eating, exercise, and body image.
You can find her at:
or contact her at:
Pronunciation note:
'Ai Pono sounds like iphone, but instead of phone you say pono (oh no with a "p" in front)
free gift link: http://lightofthemooncafe.com/PHIT 
Here are some of the questions I would love to have you answer:
1) You use such poetic words to demonstrate the emotional connections between our bodies and food.. can you share more
and how this inspired "Eating in the Light of the Moon". 
2) You now have Eating in the Light of the Moon cafe and your own treatment center can you share more about this?
3) How do you live out the PHIT philosophy in your life?